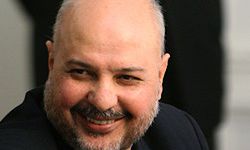 TEHRAN (FNA)- Iran's Minister of Commerce Massoud Mir-Kazemi on Monday expressed hope that Iran would expand its presence in the Balkan region so that it could reach the European markets.
He made the remark while talking to the Islamic republic news agency after a ceremony during which Iran and Bosnia signed a preferential tariff agreement Monday evening.
The agreement was inked by Mir-Kazemi and Bosnian Minister of Foreign Trade and Economic Relations Mladen Zirojevic.
He added that signing the agreement is an indication to serious determination of the two countries leaders to further boost trade relations.
Voicing Iran's support for the Bosnian nation during the country's difficult time, the Iranian minister announced Tehran's readiness to further boost trade relations with Sarajevo.
He stressed that the Iranian traders can export their goods to other European states via Bosnia.
Mir-Kazemi regretted that a large amount of Iranian commodities, including the hand-woven carpets and dried fruits, are imported to Bosnia via a third country.
Zirojevic expressed satisfaction with signing of several agreements with the Islamic Republic of Iran, and said that the preferential tariff agreement inked between the two sides would accelerate Tehran-Sarajevo trade cooperation.
He added that his government is interested in expansion of all-out ties with Tehran.