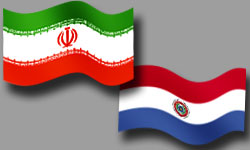 TEHRAN (FNA)- An Iranian government delegation visited Paraguay to seek import and investment opportunities in the Latin American country.
The delegation Monday visited Paraguay's agricultural ministry and held talks with local businessmen with an aim to promote commercial and technological exchanges between the two nations, Paraguay's local daily newspaper "ABC Color" reported.
The Iranian delegation hoped to import soya and meat from Paraguay, said the report.
The delegation also showed interest in carrying out bilateral cooperation in technology and agriculture and in making investment in Paraguay's real estate, it added.
Morteza Tafreshi, Iran's Ambassador to Paraguay, said his government hoped to help boost Paraguay's agricultural and livestock production with improved technology and strategies, where the Iranians have experience to share with the Latin American country.