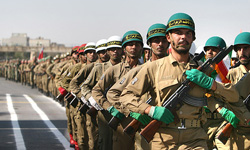 TEHRAN (FNA)- The western countries know that Iran has a great regional influence and power, the director of the Center for Contemporary Iranian Studies in Moscow said on Monday.
Rajab Safarov also noted that the European countries and the US have realized that the problems of the region, including the problems in Iraq, Afghanistan, the Middle East and the Caspian Sea legal regime, will not be solved without Iran's partnership.
Referring to the pressures of the West against Iran, he told the Islamic republic news agency that the goal is to distance Iran from Moscow to prevent them from developing defensive and economic cooperation.
Elsewhere he criticized some Persian Gulf countries' positions who act as the puppets of US because of not having popular position.