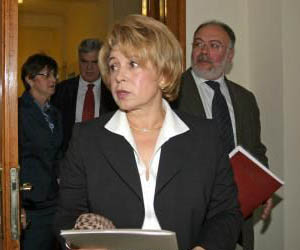 Emilia Maslarova, Bulgaria's Minister of Labor and Social Policy, has suggested that unemployment in the country will rise sharply over the next few months. Maslarova expects many more people to be looking for work in 2009, Darik Radio reported Saturday.
Maslarova stated that the government's new work program will aim to stimulate unemployed Bulgarians to fill the 7000 unfilled job positions that are available. She added that there are 360 000 more filled job positions in Bulgaria than there were in 2005.
Minister Maslarova went on to say that the Bulgarian government would aim to provide an extra 55 000 – 60 000 job posts in 2009 to help the country cope with the global financial crisis, "especially needed because of the large number of Bulgarians returning home from abroad."
"Foreigners- mainly UK and Belgian citizens have also started to enter the Bulgarian job market, which shows how bad the crisis is in some of the old EU countries" Maslarova concluded.