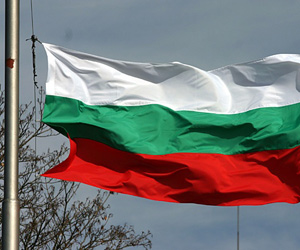 The Bulgarian Minister of State Administration, Nikolay Vasilev, is participating Tuesday in the official hoisting of the Bulgarian National Flag and the European Union Flag at the border cross point "Kapitan Andreevo."
The hoisting coincides with Bulgaria's National Holiday and the 131st anniversary of the country's Liberation from five centuries of Ottoman dominance.
The flags will be raised on new pillars, 42 meters tall – a record height for Bulgaria. Each flag is 15 meters long and 9 meters wide. 
Governors, mayors, chiefs of Border Police and other officials are going to attend the ceremony. The program includes a performance by the Police Academy Orchestra.
Under the initiative of the Ministry of State Administration, similar pillars are being erected at other cross border points such as Lessovo, Gyueshevo, Kulata and Kalotina.