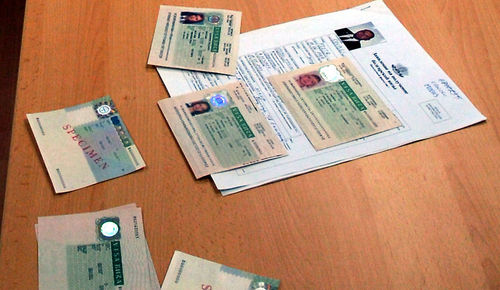 Russians aged under 18 will get free tourist visas to Bulgaria when making group visits, Bulgarian Deputy Foreign Minister Milen Keremedchiev was quoted as saying by Focus news agency on March 12 2009. Teachers accompanying the groups will also get a free visa provided there is one teacher for every 15 children, he said.
Annually, 30 000 to 40 000 Russian children visited Bulgaria on organised school trips.
"Granting free visas to Russian youths is a gesture that Bulgaria wants to make to Russian tourist in times of economic crisis," Keremedchiev said. According to him, the money that Bulgaria would lose in 2008 from grating the free-of-charge visas would be about one million euro, Focus said.
"I think that, overall, we will win back more than this one million euro, because organised school trips include visits to museums, galleries and other events that will additionally stimulate the Bulgaria business sphere," he said.
Bulgaria seems to have reached a solution to the Russian visa issue, since both Bulgaria and Russian tourist organisations have been calling for almost a year for a completely visa-free regime, not only for Russian, but for Ukrainian tourist, too. This measure is view by branch organisations as a way to boost Bulgaria's popularity as an attractive, cheap and easy-to-reach tourist destination, in competition with Greece and Turkey.
In a March 4 2009 letter to Bulgarian Prime Minister Sergei Stanishev, the Russian union of tour operators demandeda reduction in accommodation prices and the abolition of the visa regime, "otherwise Bulgaria is likely to lose its Russian tourists because other countries offer far cheaper and more attractive packages than Bulgaria".
According to statistics of the Bulgarian Association of Tourist Agencies, the implementation of free-of-charge visas would cost Bulgaria about 16 million leva, but revenue from the subsequent influx of Russian tourists would be 10 times that amount. In January, 30 per cent less visas were issued to Russians. In February, the number was 50 per cent.