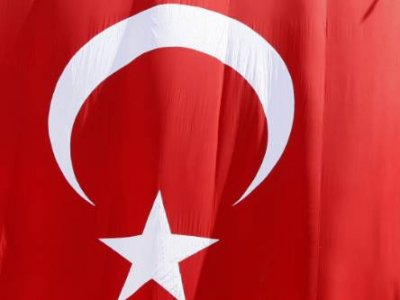 Turkey's EU negotiator said on Friday Ankara would push ahead with long-delayed reforms to join the bloc, including on tax and amending the constitution, now the country has a two to three year period without elections.
Turkey began accession talks in 2005, but progress has been slow. The European Union wants Turkey to get on with painful reforms including limiting the power of the army, improving free speech and granting more rights to minorities, but Ankara says elections and domestic problems have side-tracked efforts.
"We have a period of 2-3 years with no elections and this is a crucial period (to pass reforms)," Egemen Bagis told EU ambassadors during a lunch in Ankara.
"Our main and single target is to become a full member, nothing less and nothing more. We are determined about reforms."
Turkey has promised many times to speed up reforms, but Brussels says it want to see deeds, not words.
Bagis said the government of Prime Minister Tayyip Erdogan would soon send to parliament a law to amend the 1982 military-inspired charter — a key step towards EU membership.
The charter, drafted after a 1980 coup, has been blamed for slowing Turkey's drive for modernisation and hurting economic development. It curbs some political rights and allows the military to exert influence over elected governments.
Bagis also said Turkey planned to begin work soon on reforming the judiciary, the taxation system, and its education and energy policies to bring them closer to EU standards.
EU Enlargement Commissioner Olli Rehn has said that 2009 would be a litmus test for Turkey to show it is serious about wanting to join the EU.
But scepticism about the EU and the belief it is unfairly hindering Muslim Turkey's accession talks has grown at home and powerful conservative opponents have said they will resist attempts to change the constitution and other EU work.
The bloc is split on whether Turkey should eventually join the club.
Turkey held municipal elections in March. A parliamentary vote is not expected until 2011.