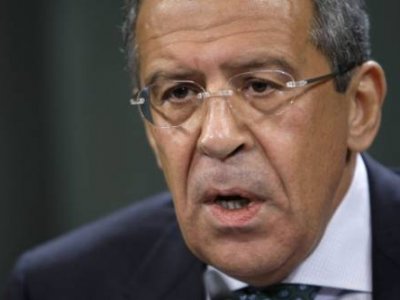 Russia on Tuesday defended its proposal for a new security structure in Europe and said it was not aimed at undermining the U.S.-led NATO alliance, but rather at banishing division on the continent.
The United States and NATO reacted sharply last year to Russian President Dmitry Medvedev's call for a new "security architecture" in Europe and Moscow's argument that Cold War-era institutions like NATO can not defuse tensions in a multipolar world.
Many NATO allies appear willing to discuss the proposal but say it cannot work unless Russia gives up what they see as an old "sphere of influence" approach to security.
"We're not attempting to undermine NATO or any other organisation active in the security field," Russian Foreign Minister Sergei Lavrov told a conference at the Vienna-based Organisation for Security and Co-operation in Europe (OSCE). "Quite the contrary, we are in favour of coordination and synergies between existing international structures to ensue that no single government (or) organisation in the Euro-Atlantic area work against each other," he said through a translator.
"We're not attempting to force anything on anyone. We're only inviting you to negotiations and talks."
Lavrov said the OSCE should be given greater powers to deal with security problems and criticised Western powers for expanding NATO instead.
But some Western diplomats say Russia is partly responsible for hampering the consensus-based OSCE, whose permanent council comprises 56 countries.
Russia has been hostile to OSCE election monitoring and refused to renew the group's observer mission in Georgia after recognising the "independence" of the pro-Russian separatist regions of South Ossetia and Abkhazia.
The OSCE, Europe's biggest security and human rights group, is struggling to strike a deal with Moscow to maintain its broader Georgian monitoring mission whose original mandate expired at the end of 2008. A follow-up mandate which allowed for just 20 military observers is due to expire on June 30.
Foreign ministers are meeting on the Greek island of Corfu this weekend and are likely to discuss this as well as other European security-based issues at an OSCE-organised gathering.