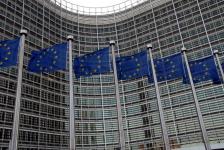 The new Swedish Presidency of the European Union warned Albanian political leaders that it was carefully monitoring the aftermath of Sunday's parliamentary elections.
"The final assessment of the elections will depend, to a significant extent, on the conduct of the vote count, the aggregation of results, and the handling of possible post-election day complaints and appeals," the EU Presidency said in a statement on Wednesday night. 
With the last votes yet to be counted, the right-of-centre coalition led by the Democratic Party of Prime Minister Sali Berisha was running neck-and-neck with the opposition Socialists led by Tirana Mayor Edi Rama.
The process of counting the last ballot boxes in some areas has moved slowly, blocked by disputes between both camps, which have traded accusations of cheating.
The Swedish Presidency, on the first day of its six-month mandate over the EU, noted that the election campaign had taken place in a "highly polarized political environment", reportedly characterized by a numerous allegations of electoral violations.
"The EU encourages a constructive dialogue among the political parties… leading to the formation of a new government committed to the reform agenda and to further progress towards the EU", the statement said.
On Wednesday, Berisha's Democratic Party claimed it had already won the election. The opposition Socialists accused Berisha's party of attempting to claim victory prematurely.
The election process, and the reaction of party leaders after an official announcement of final results, will have an impact on the country's aspirations to integrate further into European Institutions.
After Albania applied for EU membership in April, the EU warned that it would not proceed with the application until the latest electoral process was over.
"Orderly completion of the remaining stages of the election process is of high significance," the EU Swedish Presidency warned.