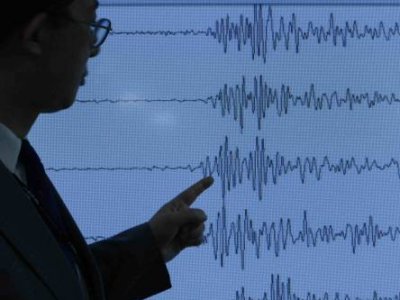 An earthquake of at least 5.9 magnitude struck in the Mediterranean Sea off southern Greece on Wednesday and was felt as far away as Cairo in Egypt, but there were no immediate reports of injuries, officials said.
The Athens Geodynamic Institute said the quake struck at 0930 GMT, 170 km south of the island of Crete, and 450 km southeast of Athens.
Egypt's Helwan Earthquake Monitoring Centre confirmed the quake at the same magnitude and location, but the website of the U.S. Geological Survey gave the magnitude as 6.7, at a depth of 38 km.
Greek police said they had received no reports of casualties or damage. Egyptian police could not be immediately reached for comment.