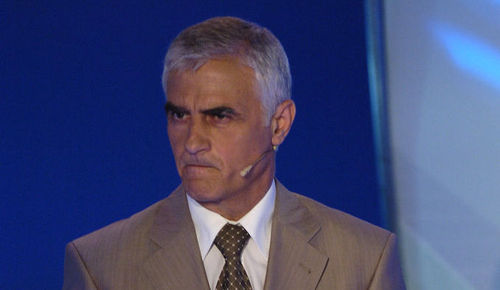 Sofia mayor Boiko Borissov, expected to be nominated as prime minister-designate next week, asked outgoing economy and energy minister Petar Dimitrov for a moratorium on all negotiations concerning big energy deals.
"GERB is hearing worrying news about the activities of state companies, which do not take into account the financial and economic crisis, nor the state interests," Borissov said in a letter posted on his party's website on July 10. GERB won the Parliament elections on July 5 and will have the first shot at forming a cabinet when the new legislature meets for the first time on July 14.
Among the projects that should be put on hold are the Belene nuclear power plant on the Danube River, gas pipeline South Stream and the construction of a thermal power plant in Macedonia.
The Bulgarian Energy Holding, which manages the bulk of state-owned assets in the energy sector, should also shelve plans to issue bonds worth 100 million euro. Other state companies should stop signing new leasing contracts.
The ministry itself should suspend the negotiations on a new gas deal with Russia's Gazprom, the letter said, but that did not mean that GERB was not interested in revising the current contract, only that it would need time toassess the situation before taking over.
Borissov gave Dimitrov three days to answer to his letter.