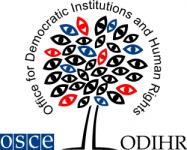 ALBANIA
The EU has welcomed a monitoring group's assessment that the June Albanian elections met most OSCE commitments, while noting the conduct of the polls fell short of optimum standards
This, according to a written statement from the EU's Swedish Presidency, confirming receipt of the OSCE/ODHIR Election Observation Mission's report on the parliamentary elections.
The observers' final report was submitted on Monday, and stresses that the elections demonstrated tangible progress, particularly with regard to the voter registration and identification process, the legal framework, voting, counting and the adjudication of election disputes.
It also notes the unfortunate politicisation of technical aspects of the poll, including the vote count and tabulation process, and violations observed during the election campaign.
Albania has been a NATO member since April and submitted its application for EU candidacy in the same month. The country has a history of electoral turbulence. The June elections were crucial for Albania's EU integration process.
"The EU encourages all political parties in Albania to pursue a constructive political dialogue", the Presidency statement reads. "In particular, maintaining a permanent dialogue in parliament is a key element of democracy", it adds.
Enlargement commissioner Olli Rehn has also appealed to all political forces in the country to pursue its European agenda. In a letter sent to Albanian Prime Minister Sali Berisha, Rehn stressed that "Albania has demonstrated its readiness to advance on the European Integration path".
"Now that the elections have been completed, in line with most OSCE commitments, there are important challenges ahead in terms of advancing the reform agenda", he wrote, urging all Albanian political leaders to ensure that a constructive political dialogue is maintained, in order to bolster reforms.
"Ensuring the independence of the judiciary, enhancing administrative capacity and continuing good implementation of the Stabilisation and Association Agreement are all important elements to achieve our shared goal of moving Albania closer to Europe", Rehn said.