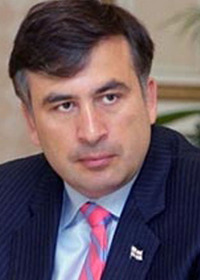 GEORGIA
President Mikheil Saakashvili continues official meetings in the United States.Saakashvili met with the US State Secretary Hillary Clinton in New York on September 21.
Philip Gordon, the US assistant secretary for European affairs, has introduced the details of the meeting between the Georgian president and the US State Secretary to media.
Gordon said that the US would continue its efforts to prevent international recognition of the former Georgian republics.
The Secretary clarified that the United States does not and will not recognize South Ossetia and Abkhazia.
"We do believe that Russia should implement the conditions of the August and September ceasefires of 2008. And that means, in specific, reducing Russian troops to the position – pulling back Russian troops to the positions they were before the ceasefire", – he mentioned.
Saakashvili meets with the NATO Secretary General Anders Fogh Rasmussen on September 22.