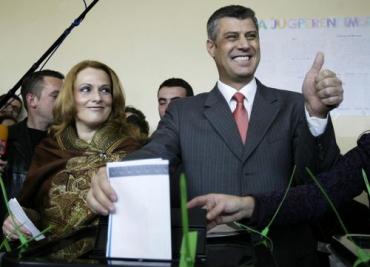 Kosovo Prime Minister Hashim Thaci supports the idea of appointing a European special envoy for the north of Kosovo, according to local media.
Thaci said that the appointment of Italian Ambassador to Kosovo Michael Giffoni as the EU envoy in the north shows that Brussels is eager to stabilize the situation in this part of Kosovo, where Serbs make up the majority population.
"That is a sign of increased interest by the international community for normalizing the situation in this part of the Republic of Kosovo," Thaci said, according to Priština daily Koha Ditore.
He said that he was convinced that an increase in the international presence in the north would be of significant importance to the region.
Thaci said that the Kosovo government would continue to invest in the north and help enable displaced persons to return to their homes.
Priština media stated on Thursday that Giffoni had been named the EU's envoy for northern Kosovo, though a formal decision has yet to be made, and that his task will be to improve coordination efforts for finding solutions in that part of the province.