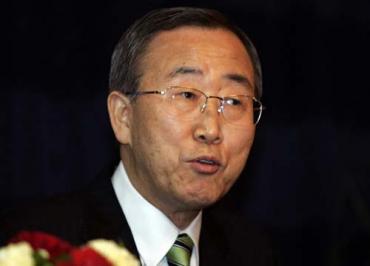 The Hague Tribunal may cease to operate in 2013 but UN forces will stay in Kosovo, says UN Secretary General Ban Ki-moon.
Ban said that the Hague Tribunal was considering the possibility of completing its work by the end of 2013 and that back-up mechanisms should be prepared if Ratko Mladić and Goran Hadžić were not arrested by then.
He added that the UN would remain in Kosovo in line with resolution 1244.
"If Ratko Mladić and Goran Hadžić haven't been arrested by then I think that some back-up mechanisms should be prepared", the secretary-general told the VAC media corporation.
As far as the UN's stay in Kosovo is concerned, he said that the organization played a big role in coordination with the EU.
''UNMIK has continued to work closely with all the parties present, even since the mission was scaled down. I am glad that the EU, through EULEX, has completely taken over. Of course we still have concerns, especially about stability in the north," he said.
"There is no set deadline for withdrawal. We have a Security Council mandate," Ban stressed.