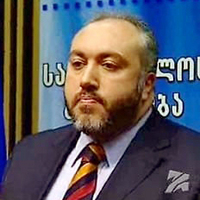 Georgian State Minister for Reintegration Temur Yakobashvili is confident that Georgia will always be a subject of discussion at the highest level not only between Russia and the U.S, but also between Russia and the international community.
Commenting on the upcoming meeting between U.S. Secretary of State Hillary Clinton and Russian Foreign Minister Sergey, Yakobashvili said that Georgia will also be discussed at this meeting.
Official of the U.S. State Department also confirmed the fact that the Clinton-Lavrov meeting will discuss Georgia.
Georgia will always be one of the topics at the summits, the minister added.
"U.S. and Europe are already well aware that this is not only Georgia's problem. This is a security problem of the modern world and it will not be resolved with ignorance," Yakobashvili said.