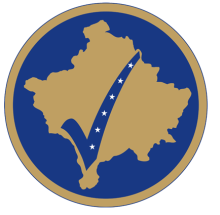 After one month campaign for local elections, the first after the declaration of independence of Kosovo, the election silence begins on Saturday at 00:00 a.m.
In local elections to be held on Sunday, over 1.5 million voters, citizens of the Republic of Kosovo, will be eligible to vote in 750 polling centers with over 2 thousand polling stations to elect new structures of municipal assemblies and mayors of municipalities with a new four-year term in the Republic of Kosovo. Elections will be held in 36 municipalities, including three new municipalities with Serbian majority, established under the decentralization plan.
Officials of the Central Election Commission have announced that there are are total of 76 political entities who registered to participate in Kosovar local elections. This includes 37 political parties, 15 independent candidates 18 citizen initiatives and two coalitions. Of this number, 34 subjects were from Albanian, 21 Serb minority community, 2 from Montenegrin monority community , three Turkish, a Roma, Ashkali two, an Egyptian, a Gorani and 7 Bosniak political entities.
Local elections expected to be monitored by over 20 thousand observers, mostly local, but there would be also foreign ones including European Parliament, Embassies and accredited foreign diplomats in Prishtina, NGO-s, etc.
On the eve of Sunday's municipal elections of the Republic of Kosovo President Fatmir Sejdiu said in a message addressed to the Kosovar citizens, underlining the Sunday's municipal elections as vital for the word's newset independent and sovereign country.
In his message, President Sejdiu thanked all the citizens "for allegience to the Kosovar nation's democracy and citizenship" that have show over a month which lasted the electoral campaign.
The Republic of Kosovo President Sejdiu reminded the Kosovar citizens the that their "local elections of November 15 are a major test of democracy for all of us Kosovar citizens, therefore, I shall invite you, that on this Sunday, to vote massivly, to get to polling stations and to determine yourselves who will lead you in your cities, municipalities during the next four years .. . They are an important test for the further processes of integration in the European Union, NATO and other international institutions."
Prime Minister Hashim Thaçi today expressed confidence that Kosovo will successfully pass the election process after the independence, which he called an important test of democracy.
Speaking at the opening of regular session of the Government, Thaçi has congratulated all citizens of the Republic of Kosovo for the process of successful election.
"I would like to thank all the citizens and political parties of Kosovo for active and dynamic participation in the electoral campaign. I have full confidence that Kosovo and its citizens will provide this important test of democracy ", said Prime Minister Thaçi.
He has vowed that the elections were well prepared and will be a model for the region. "They represent a new success story of our new state.
Prime Minister Thaçi has invited, on behalf of the government, all Kosovar citizens for a massive participation on the election. Also Prime Minister invited all political parties and recognition acceptance of election results.
"We strongly believe in the full success Kosovo will score in November 15 elections," said Thaçi.