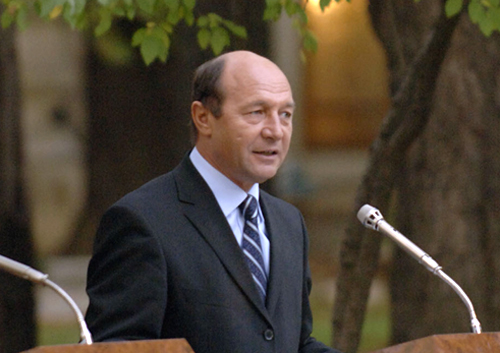 Incumbent President Traian Basescu was officially certified Wednesday by the Constitutional Court for a new five-year tenure as head of state.
"The Constitutional Court in the name of the law ruled: Traian Basescu is validated President of Romania," said Ioan Vida, the court's chairman.
The Court on Monday validated the presidential election and ruled that Basescu defeated his Social Democrat opponent Mircea Geoana in the presidential run-off with 50.33 percent of the vote.
Romanians voted Dec. 6 in the presidential run-off, in the hope of an end to their country's political plight that has blocked external assistance in a time of worldwide recession.
Romania has been in the hands of a caretaker government since mid-October when its democrat liberal government was ousted in a non-confidence vote in parliament and Basescu failed to push through parliament his nominations for a new prime minister.
The presidential run-off has been widely seen as crucial for Romania. The winner will have to move quickly to name a new prime minister.