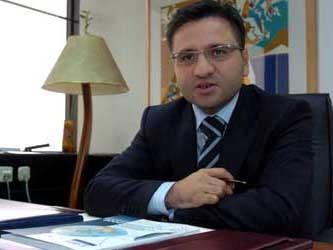 The Republic of Macedonia took over the one-year rotating presidency of the European Energy Community, with a formal start on 1 January 2010.
Macedonia's Economy Minister Fatmir Besimi took the chair of the Energy Community after completion of the 7th meeting of Ministerial Council of the Energy Community, which took place in Zagreb.
This marks Macedonia's second presidency of the energy community, and it is seen as recognition of the ministry's policy-making in terms of the comprehensive energy system reform and harmonization of national legislation with the European laws.
The participants of the meeting underlined the need for further investments and construction of regional projects in field of energy and creation of prerequisites for inflow of private capital in this sector.
The participants also discussed energy supply safety in wintertime 2009-2010.
Macedonian economy minister briefed on government's priorities as regards further adjustment of national legislation, market liberalization and creation of a stable regulatory framework with an ultimate goal of encouraging investments in the course of realization of strategic energy projects and protection of consumers.
The Ministerial Council is the highest decision-making panel of the SEE Energy Community Treaty. It includes ministers of signatory-countries of the SEE Energy Community, EU member-countries, Energy Community observers.