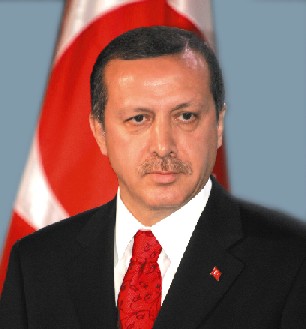 Turkish Prime Minister Recep TayyipErdogan on Wednesday urged the European Union (EU) to show "sincerity" over Turkey's bid to join the 27-nation bloc. Turkey has been resolute in the membership bid despite "unfair treatment often seen" in its relations with the EU, Erdogan said.
"We have shown our commitment and sincerity by opening the 12thpolicy chapter and the environment chapter in accession talks. Nowwe are expecting the same sincerity from EU members," said Erdogan.
The EU launched accession talks with Turkey in October 2005 but has only opened 12 chapters, or negotiating areas, out of 35 that are required so far. The latest progress was the opening of the environment chapter earlier this month.
Turkey's full membership would help the EU contribute more to world peace, stability and prosperity, Erdogan said at a joint press conference with his Belgian counterpart Yves Leterme, who is in Ankara for a visit.
Erdogan said Turkey believes Belgium, which will take over the rotating presidency of EU in July 2010, will "be committed to the principles of pacta sunt servanda (Latin for 'agreements must be kept') and equity and make constructive efforts."
He said Turkey would boost relations with Belgium in all areas and particularly enhance the two countries' dialogue in the fight against terrorism.