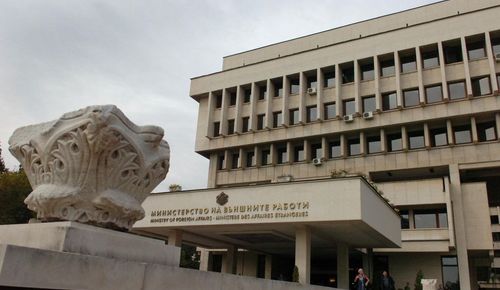 Bulgaria will continue to support Serbia's bid to join the European Union, but was unlikely to withdraw its recognition of the independence of Kosovo, Sofia's top diplomat in Belgrade said on January 2.
"Membership in the EU means that the country is stable, progressive and predictable and such a Serbia is in Bulgaria's interest, so we will support Serbia's drive to become closer with the EU," ambassador Georgi Dimitrov said.
"It is the individual work of every country and includes numerous steps. Bulgaria's accession took 12 years from the moment that the accession request was made and I do not think that the average accession period is less than 10 years," he said.
However, the issue of Kosovo had to be treated separately, nor should it be allowed to have an impact on Serbia's accession drive, Dimitrov said. Bulgaria recognised Kosovo on March 20 2008, two months after the province unilaterally declared its independence from Serbia on February 17 2008.
In December 2009, Bulgaria testified on Kosovo's behalf at the hearings held by the International Court of Justice in The Hague, prompting an angry response from politicians in Belgrade.
"Bulgaria's position will depend on the court's ruling. It must be understood that an existing position on the issue of recognising independence would be very difficult to change," Dimitrov stated.