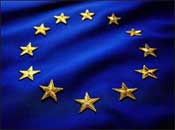 The EU and Serbia will continue regular meetings through the so-called political dialogue on January 26.
One of the main topics will be the question of Belgrade's candidacy for EU membership.
Foreign Minister Vuk Jeremić will be leading the Serbian delegation while the EU team will be headed by Spanish Foreign Minister Miguel Angel Moratinos.
The European delegation will also include Belgian officials, whose country will be taking over the EU presidency in the second half of 2010.
The political dialogue will be held on the margins of the Council of Ministers meeting in Brussels, during a working breakfast.
"At this moment, we cannot confirm the participation of EU High Representative for Foreign and Security Policies and European Commission Vice-President Catherine Ashton, as well as Enlargement Commissioner Stefan Fuele," the Spanish presidency stated.
Because of the transition of authorities in the Brussels institutions, which are a result of the Lisbon agreement taking power, it is not certain whether Aston and Fuele will be attending.
On the same day, the European Parliament will be voting on officially naming the new EC members, including Ashton and Fuele.
The talks will include discussion on Serbia's EU membership candidacy, relations in the region, bilateral implementation of the Interim Trade Agreement, and reforms that Belgrade is working on.
As far as the candidacy is concerned, the Spanish presidency is expected to inform Jeremić on the recent steps taken and when the candidacy application will be on the agenda of the Council of Ministers.
The Spanish presidency has informed the Committee of Permanent Ambassadors of EU member-states in Brussels that Serbia has submitted its application for candidate status, and that the committee should discuss the demand before it is given to the Council of Ministers.
According to unofficial information, Serbia's demand could be sent to the EU ministers in February, and then depending on their decision, it could be either forwarded to the European Commission or given back to the committee for further consultations.