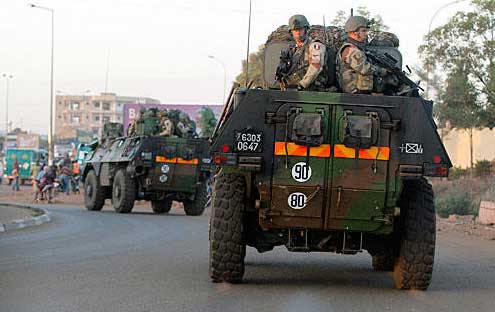 French Defense Minister announced on Friday that forces fighting Islamist rebels seized the town of Tessalit in northern Mali.
He said that after air strikes, special forces were parachuted to secure the airport, supported by an armored infantry regiment that moved in on the ground.
Canadian forces also took part in this operation.
French-led forces started the mission to flush out northern militants in the last month. Currently, they control Timbuktu and Gao and an area in between.
The ground and air operation has scattered the militants into the desert, but some are still hiding among residents of the villages.
France said it hopes to retrieve its troops in March and leave African forces in control.