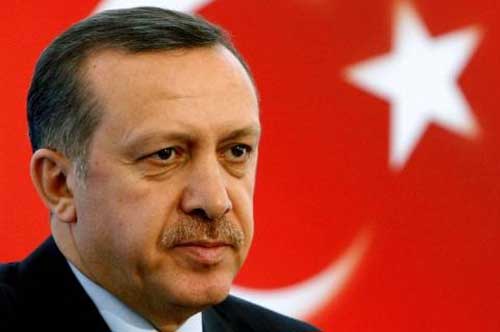 Turkish Prime Minister Recep Tayyip Erdogan on Monday urged his Greek counterpart to extend joint efforts to end a dispute over the eastern Mediterranean island of Cyprus which has been divided between a Turkish north and a Greek south since 1974.
"Let's overcome this issue and bury this problem deep in the history. I believe with a strong political will, Mr Samaras' government and my government will receive a result which is crucially important for regional peace, security and stability," Erdogan told a joint press conference with Greek Premier Antonis Samaras in Istanbul after a meeting of the Turkey-Greece High Level Cooperation Council.
Erdogan cited "a positive and a constructive atmosphere" in relations between the two countries, which he said would improve mutual understanding and good neighborhood ties.
Erdogan said Turkish and Greek minorities living in Greece and Turkey constituted "a bridge of friendship" between the two nations, adding that welfare of the minorities would strengthen Turkish-Greek ties.