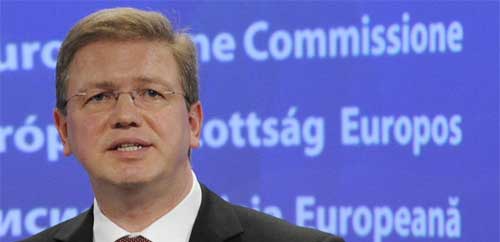 Stefan Fuele, the European Union commissioner for enlargement and neighborhood policy, will make an official visit to Belgrade on Monday.
The visit comes before the talks that will be hold this week between the Serbian and Kosovo prime ministers.
The Serbia-Kosovo talks have focused on potential arrangements for governing some 120,000 ethnic Serbs in Kosovo who refuse to recognize the authority of Kosovo's ethnic Albanian leadership.
Serbia continues to reject Kosovo's independence from Serbia, declared by the ethnic Albanians in 2008.