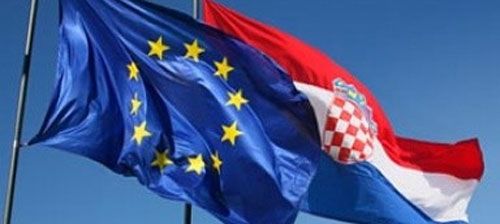 Croatia is on track to become the EU's 28th member state on 1 July, MEPs said on Thursday in their last resolution before it is scheduled to join, a press release of the European Parliament informed.
They highlighted the strength of Croatia's democracy, social market economy and capacity to fulfil its membership obligations and called on the last two member states that still have to approve Croatia's accession to do so without delay.
Croatia cannot join the EU until all the member states have ratified its accession treaty. So far, 25 member states have completed the ratification process but Denmark and Germany have yet to do so. Parliament gave its consent to Croatia's accession on 1 December 2011.
"Croatia's quest for EU membership – which entailed a thorough transformation of all corners of public policy – is almost over. Croatia's accession will make the EU stronger and more secure," said Libor Rouček (S&D, CZ), the EP rapporteur on Croatia. "Croatia's success also sends an encouraging signal to other candidate and aspirant states in the region."