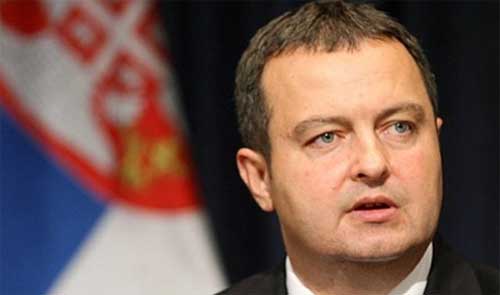 Serbia's Prime Minister Ivica Dačić has said that the implementation of the Brussels agreement is the most important for Serbia at the moment.
He added that Belgrade was ready to discuss the implementation with Priština without a mediator.
"We are ready to have direct talks with Priština representatives, not because we were not satisfied with the EU's mediation. On the contrary," the prime minister said at a conference dubbed "Serbia in Security and Economic Challenges of the Euro-Atlantic Area" in Belgrade on Friday.
Dačić assessed that EU High Representative Catherine Ashton's mediation was "useful, principled and well-intentioned".