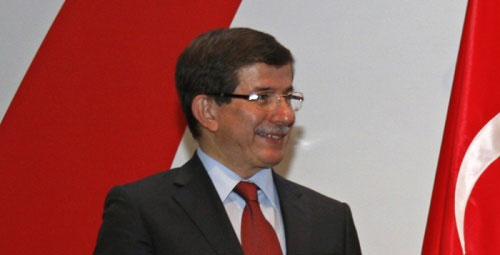 Foreign Minister Ahmet Davutoğlu has emphasized Turkey's undaunted support for Cyprus peace talks to reunify the divided island in a meeting with Alexander Downer, the UN's envoy to Cyprus, saying that the Turkish Cypriot side's call to restart the stalled talks should be urgently addressed.
During a meeting behind closed doors on Monday, Davutoğlu and UN Special Envoy to Cyprus Downer exchanged views on the political process in Cyprus and the negotiations between the Greek and Turkish sides, according to Turkish diplomatic sources. Downer also gave a report to the foreign minister on his latest discussions in Greek Cyprus, the Turkish Republic of Northern Cyprus (KKTC) and in Greece related to the negotiation process.
Davutoğlu reiterated Turkey's determination to find a solution to the Cyprus issue in talks with the UN diplomat.