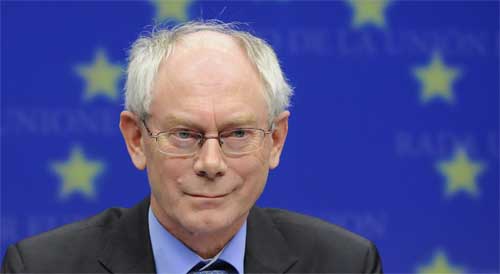 President of the European Council Herman Van Rompuy will visit on Wednesday the Turkish capital, Ankara.
Rompuy will meet with to Turkish President Abdullah Gul and Prime Minister Recep Tayyip Erdogan, the Turkish premier's office said in a statement.
Turkey-European Union relations as well as international and regional issues would be would be discussed during Rompuy's visit.