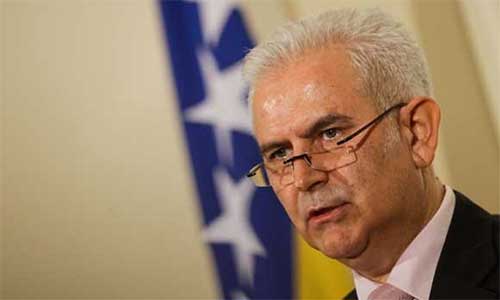 The president of Bosnia's Muslim-Croat federation has been freed from jail following his arrest last month on corruption charges.
The Constitutional Court ruled on May 24 that Zivko Budimir and four co-accused aides all be released immediately.
Budimir was arrested along with 19 other officials in late April in the most high-profile anti-corruption drive in Bosnia since independence more than two decades ago.
A court had order Budimir and his four aides to be held in detention because some of them held Croat passports, raising the risk they might try to flee.