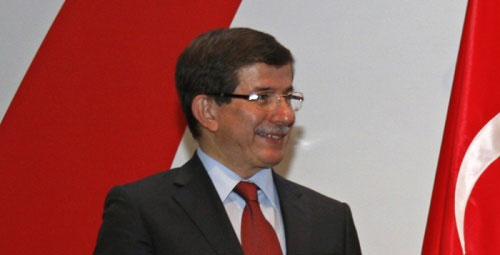 Turkish Foreign Minister Ahmet Davutoğlu has said Turkey and the US have an alternative option, a Plan B, if the upcoming Geneva meeting fails to provide a viable political solution to the two-year-old Syrian conflict.
Speaking to a group of Turkish reporters on Friday, Davutoğlu talked about the recent developments in Syria at a time when Ankara faces a great number of challenges with regard to the intractable crisis in the Middle Eastern country.
Denying criticism suggesting that Turkey — which had faced accusations of favoring military option, an intervention in Syria by domestic criticis — has shifted its Syria policy and has been forced to back initiatives for a diplomatic solution as result of strong pressure from the US and Russia, Davutoğlu said Turkey has always backed a diplomatic solution, adding that while other countries described the Bashar al-Assad regime as illegitimate from the very beginning, Turkey has struggled to persuade Assad to adopt a political solution for nine months.