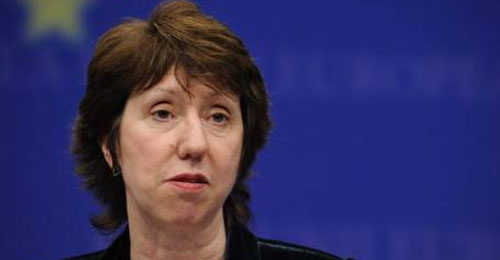 European Union (EU) High Representative for Foreign Affairs and Security Policy Catherine Ashton said on Thursday "It's time to cooperate with Turkey, not leaving it alone," regarding the ongoing international row over Taksim Gezi Park incidents in Turkey.
Ashton gave a keynote speech at the conference "Forum Europa" organized by Nueva Economia Forum, following her meeting with the Spanish Prime Minister Mariano Rajoy Brey and Spanish Minister of Foreign Affairs and Cooperation José Manuel Garcia in the Spanish capital Madrid, where she holds official talks.
As she answered questions on Taksim Gezi Park protests in Turkey and the ongoing claims and disputes both in Turkey and in the international area, Ashton called on the international community to help Turkey handle the situation.
Stressing that the EU sides with human rights, freedom of expression and demonstration, Ashton urged Turkey to fulfil its obligations to find and judge the perpetrators through a well-conducted investigation.