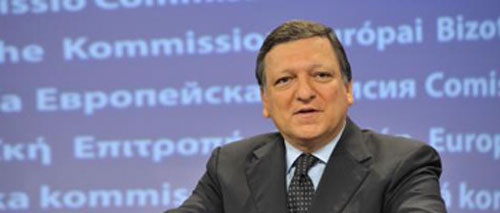 Bulgarian Prime Minister Plamen Oresharski met with European Commission President Jose Manuel Barroso in Brussels. After the talks the two made statements for the media.
EC President Barroso stressed on the fact that this was their first meeting and added that the two had an "open and frank discussion" and called the meeting "very useful".
Barroso commented that the EC was following the situation in Bulgaria and added that some of the recent developments were not good and raised concerns not only in the Bulgarian society but also in the European partners, speaking of the "controversial appointment" of the chairperson of Bulgaria's State Agency for National Security (SANS).
Barroso stressed that despite the fight for power among the parties, which was something normal in the democratic systems, it was important for the political powers to achieve at least minimum national consensus, while the state institutions not to be questioned.