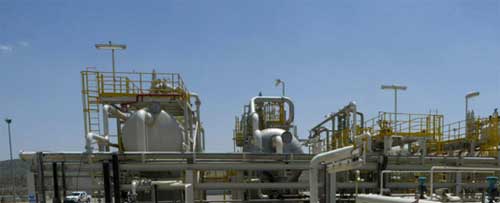 Greece and the Trans Adriatic Pipeline (TAP) consortium on Wednesday officially signed the Host Government Agreement initialed last week, at an official ceremony held in Athens.
In statements after the ceremony, Finance Minister Yannis Stournaras emphasised the investments and jobs that the construction of the pipeline will create, as well as Greece's future position as an energy hub for the region.
Though the agreement was signed on Wednesday, the final decision for the pipeline's construction is not expected before Friday, when the Shah Deniz II consortium in Azerbaijan will announce the pipeline that is to be supplied first.