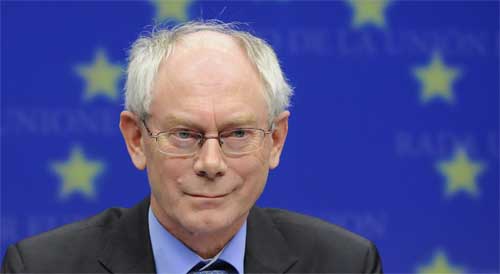 President of the European Council Herman Van Rompuy will on Monday confer with Serbian officials in Belgrade.
Several other EU officials will visit next week as a result of the Council's decision to open membership talks with Serbia.
As announced in Belgrade, Rompuy will first meet with Serbian Prime Minister Ivica Dačić, after which a meeting between the two delegations will be held.
The Serbian delegation will include First Deputy Prime Minister Aleksandar Vučić, Deputy Prime Minister Suzana Grubješić, Minister of Finance and Economy Mlađan Dinkić and Minister of Justice and Public Administration Nikola Selaković.
Rompuy will also meet with President Tomislav Nikolić and Parliament Speaker Nebojša Stefanović.