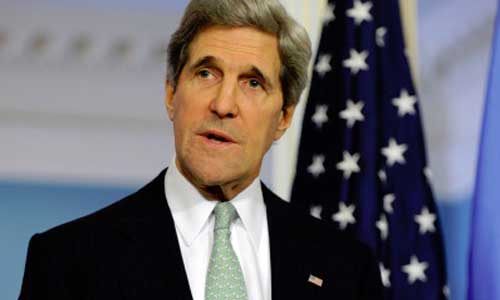 A proposed peace conference on Syria will likely not happen until at least September, Secretary of State John Kerry said Tuesday, July 2, after meeting here with Russian Foreign Minister Sergei Lavrov.
Kerry spoke privately with Lavrov for nearly two hours outside an Asian security meeting that both diplomats are attending. He said in a statement that he concluded from the conversation that both the United States and Russia are "serious, more than serious, [and] committed" to ending the bloody civil conflict in Syria and working toward a negotiated peace.
"We both agreed that our countries have an ability to make a difference if we can pull together in that effort," Kerry said. He declined to take questions from reporters.