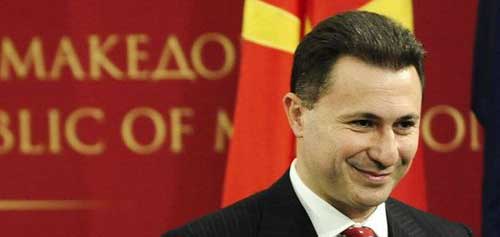 Macedonian Prime Minister Nikola Gruevski has sent a letter to Greek counterpart Antonis Samaras in which he calls for speeding up the process of negotiations over the name dispute between the two countries. 
In the letter Gruevski proposes to establish negotiating teams, headed by the two prime ministers, with the presence of the foreign ministers.
According to the Macedonian Prime Minister, the negotiations should be chaired by UN mediator Matthew Nimetz.