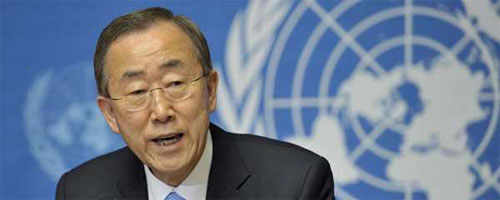 UN Secretary-General Ban Ki-moon briefed Afghan President Hamid Karzai on his trip to Pakistan, hoping the visit would yield positive aftermath for the two nations.
The Afghan leader is expected to visit Islamabad next week as during a phone call on Tuesday evening, the UN chief hoped Karzai's visit could repair the faded relations between the two countries.
Karzai's Pakistan tour was set for Aug. 26 and mostly aimed at trust-building as a statement from the presidential office said the two leaders also exchanged view on preparations for next year's elections.
The Secretary-General invited the president to attend the UN General Assembly expected to be held in New York in September this year.