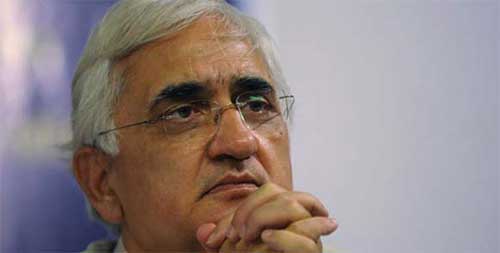 Indian Foreign Minister Salman Khurshid is optimistic about future relations with fellow Asian power China, with Delhi viewing Beijing as "rivals who are also partners".
But in an interview with The Australian newspaper published on Monday, Khurshid said a festering Himalayan border dispute between the two giant neighbours remained a key area of concern.
India and China, the world's two most populous countries, have had a sometimes-fraught historical relationship given their contrasting political systems and specific geo-strategic interests, but Khurshid said he was confident of moving forward.
Asked if they were not destined to be rivals, he replied: "Yes, I think that's to some extent inevitable, although it's much more complex than that, of course.
"But we'd like to be rivals who are also partners, partners who are also rivals.
"Our prime minister has said that the world is large enough to accommodate the aspirations of both China and India," he added.
The border dispute flared again in April, with India accusing Chinese troops of intruding nearly 20 kilometres into Indian-held territory, sparking a three-week stand-off that was only resolved when troops from both sides pulled back.
China and India fought a brief war in 1962 and the border between the two nations has never been properly demarcated, although they have signed accords to maintain peace.