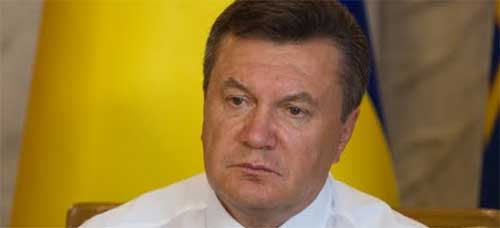 New Ukrainian authorities want to deposed President Victor Yanukovich to be tried by the International Criminal Court.
Ukraine's parliament overwhelmingly voted Tuesday to ask the court in The Hague to try Mr. Yanukovich and "mass murder" of civilians during violent anti-government protests that killed more than 80 people.
Yanukovich, put on the wanted list Monday, fled Kiev after signing a peace agreement negotiated with the opposition in Europe last week and was last seen in Crimea, near the Russian naval base in Sevastopol.
Sevastopol has become the focal point of defiance against the change of power in Kiev.
The mayor appointed by Kiev resigned and the head of the local police and the prosecutor agreed not to take any action "against the will of the people . "