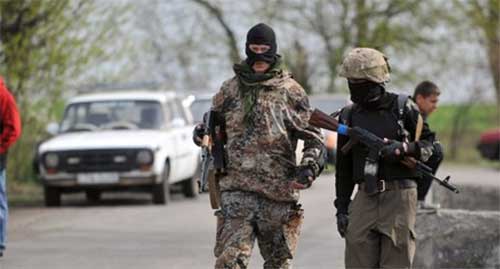 At least 331 deaths have been reported in eastern Ukraine since last month's ceasefire deal between Russian-backed separatists and government troops, the United Nations said Wednesday.
Donetsk airport, the focus of much of the fighting, has no immediate tactical significance for separatist forces devoid of any air power. However, the government's hold on the facility gives it a strategic position to attack rebel positions in the city.
At least 3,660 people have been killed over six months of fighting, according to U.N. estimates. The U.N. says some deaths reported since the Sept. 5 truce agreement may include individuals killed before that date.
Donetsk city hall reported Wednesday that three civilians died overnight from shelling.
U.N. High Commissioner for Human Rights Zeid Ra'ad Al Hussein said in a statement that the security crisis needed to be tackled so residents of east Ukraine could reclaim their rights to education, adequate health care, housing and employment. The U.N. estimates some 5 million people are being deprived of their basic rights in east Ukraine.
"While the ceasefire is a very welcome step toward ending the fighting in eastern Ukraine, I call on all parties to genuinely respect and uphold it, and to halt the attacks on civilians and civilian infrastructure," Zeid said.
Rebels and government officials regularly blame each other for the civilian deaths.