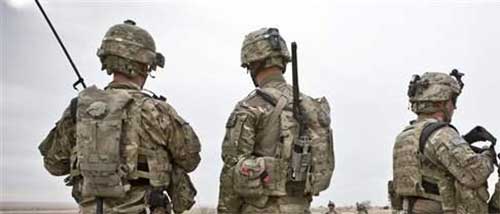 The U.S. military is due to send troops to Romania and Bulgaria during the summer as part of an operation to counter Russian hostility in Europe, but U.S. officials now say the operation may beexpanded to include Hungary, the Czech Republic and Georgia. Operation Atlantic Resolve, which already has U.S. troops training in Poland, Estonia, Latvia and Lithuania since April 2014, is aimed at demonstrating U.S. commitment to Europe and NATO "in light of the Russian intervention in Ukraine," says a U.S. Department of Defense mission statement.
According to Col. Michael Foster of the 173rd Airborne Brigade, based in Vicenza, Italy, the operation is expected to expand into northern and southern regions of Europe.
"So by the end of the summer, you could very well see an operation that stretches from the Baltics all the way down to the Black Sea," Foster said, speaking at the Center for Strategic and International Studies in Washington on Monday. "As you connect countries, there is almost a line of U.S. troops."
Around 300 U.S. troops  from the 173rd Brigade are being sent to Ukraine to help train troops from the country's National Guard, which is a separate mission from Atlantic Resolve, "but certainly tied in to deterring Russian aggression," said Foster.