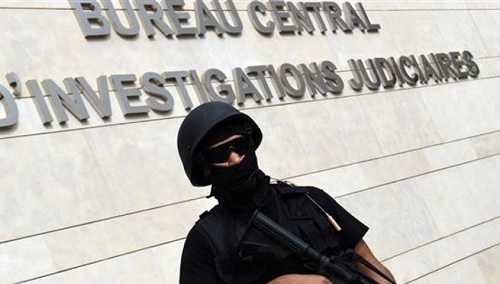 Algerian Defense Ministry on Monday said its troops seized a load of war weapons on the borderline with Mali.
"Part of anti-terrorism efforts and border security, vigilant army troops discovered on Monday a bunker full of arms and ammunition in the southern province of Adrar, near the Malian border,"
the ministry said.
The troops retrieved 20 Kalashnikov machine-guns, 13 ammunition boxes and 516 bullets of different calibers, it said.
Algeria has deployed thousands of troops on the borderline with Mali and Libya to thwart intrusions of arms and militants.
Algerian troops have managed to arrest hundreds of terrorists coming from neighboring countries, and discovered many bunkers where weapons and ammunition were hidden.