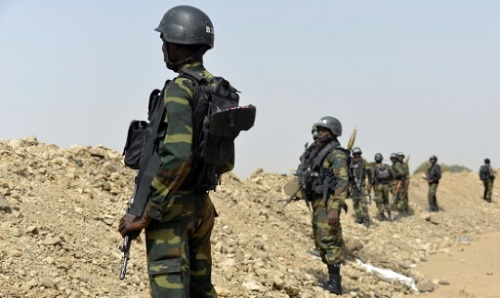 Eight Malian soldiers were killed on Tuesday by armed assailants in a central area of the country that is regularly targeted by jihadist groups, a Malian military source said.
"We lost eight troops on Tuesday during a complex attack mounted by terrorists, between the localities of Nampala and Diabali," the source told AFP, adding that four other soldiers were injured.
Their vehicle hit a mine and the soldiers were then ambushed by the group, another Malian security source told AFP, a familiar tactic used by jihadist groups in the region.
Last July, 17 soldiers were killed in an attack on a military base in Nampala, which sits close to the Mauritanian border, claimed by the Islamist organisation Ansar Dine.
A similar attack on the garrison town in January 2015 claimed the lives of 11 Malian soldiers, who struggle to keep security in this sprawling west African nation despite the presence of French and United Nations troops.
Residents of Niono, to the south of Nampala, told AFP they had seen reinforcements heading towards the area of Tuesday's attack.
The region where the attack took place, Segou, is also rife with tensions between ethnic groups who dispute the use of land for farming and raising cattle.