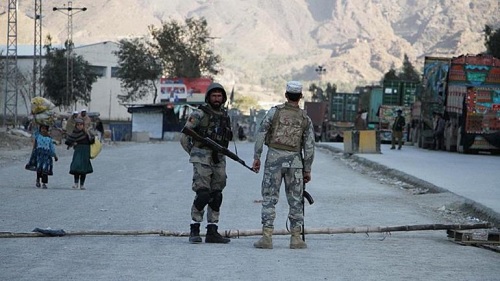 Afghan President Mohammad Ashraf Ghani Tuesday said his country agreed to conduct joint border operations with Pakistan.
His statement came two weeks after Pakistan proposed joint border operations against illegal movements.
Ghani told a visiting delegation of the U.S. Senate led by Senator John McCain, Chairman of the Senate Armed Services Committee, that Washington's support is not taken for granted.
According to an official statement, the U.S. delegation informed Afghan leadership about Pakistan's pledges to cooperate for peace in Afghanistan.
Last month, the Inter-Services Public Relations (ISPR), Pakistan Army's media affairs wing, said in a statement that Pakistan and Afghanistan have fought against terrorism and they should continue this effort together.
The ISPR said that Pakistan army chief Gen. Qamar Javed Bajwa directed cooperation with Afghan forces in checking illegal movements.
In February this year, in a clear response to the similar move by Pakistan, the Kabul government handed over to Islamabad a list of 32 terrorist training centers and 85 top militants allegedly based in Pakistan.
Ties between the two Muslim nations are at all-time low following a string of terrorist attacks in Pakistan earlier this year that claimed close to one hundred lives, and were staged by militants allegedly hiding in Afghanistan.