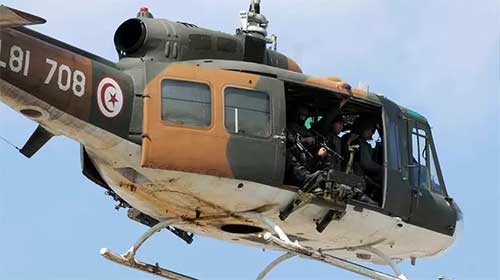 Algerian troops killed six armed militants on Monday west of Algiers, where security forces last week broke up a Daesh cell, the defence ministry said.
Five Kalashnikov rifles and ammunition were also recovered during Monday's operation, which was still under way, near the town of Gouraya in Tipaza province, the ministry said in a statement.
It said that two militants had previously been killed in the operation, which started last week, raising the toll to eight. Local media and sources last week said security forces had dismantled a Daesh cell in Tipaza province. The cell was led by a former Al Qaeda commander convicted in France more than a decade ago for planning an attempted bombing in Strasbourg.
Violence has declined in Algeria since the 1990s war with militant fighters that killed 200,000 people. But Al Qaeda in the Maghreb and small bands of fighters allied to Daesh are still active in some remote areas.