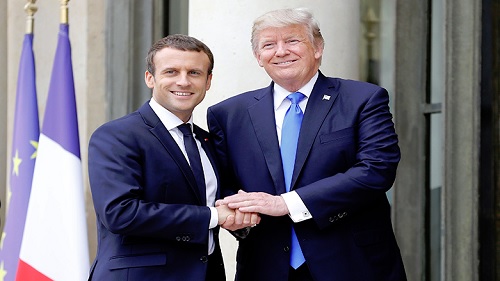 The US and French Presidents in a phone call agree on resolving the issues between the Kurdistan Regional Government (KRG) and the Iraqi government through dialogue.
On Monday, the White House, in a statement said that the US President Donald Trump and the French President Emmanuel Macron made a phone call discussed Erbil and Baghdad relations and he path to peace in the Middle East.
Macron and Trump "agreed on the need for the Iraqi government and the Kurdistan Regional Government to resolve their differences through dialogue," the statement said.
Both Presidents also discussed the path to peace in the Middle East, the statement read.
The White House statement concluded that "the conversation confirmed the close relationship between the United States and France as allies committed to stability in the Middle East and North Africa."
Macron on Saturday received a Kurdistan Region delegation led by Prime Minister Nechirvan Barzani at the Élysée Palace.
The French President called for national reconciliation and "constructive dialogue" between Erbil and Baghdad to resolve their differences within the framework of the Iraqi Constitution.