Seven Egyptian soldiers and 71 jihadists have been killed since the launch of a wide-ranging operation to quell an Islamic State group affiliate in Sinai earlier this month, the military said.
"As a result of the heroic combat operations by our armed forces…seven heroes of the armed forces were martyred," military spokesman Colonel Tamer Rifai said at a press conference aired Thursday on state television.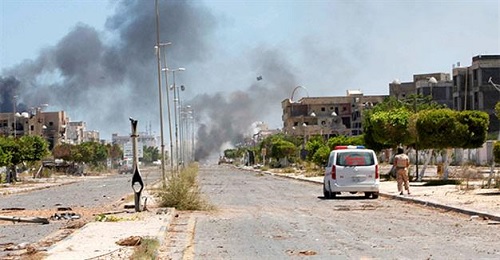 "71 extremists have been killed and five arrested," he said.
Rifai added that 1 852 other suspects have been rounded up in the operation that began on February 9, following an ultimatum by the President Abdel Fattah al-Sisi to end the deadly insurgency.
ISIS attacks have killed hundreds of policemen and soldiers in the Sinai Peninsula. The group has also killed over 100 Christians in the past year and targeted tourists.
Sisi ordered his security commanders to put an end to the attacks following a massacre at a northern Sinai mosque in November that killed more than 300 worshippers.
ISIS is believed to have carried out the attack on the mosque, frequented by Sufi Muslims, but it has not claimed responsibility.
The group's Egyptian branch has used the north of the Sinai Peninsula, which borders Israel, as a staging ground for its attacks.
Officials say ISIS has tried to move fighters to Sinai following defeats in Iraq and Syria, where it has lost most of its territory.