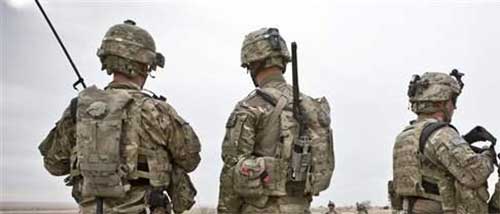 UK Middle East Minister of State for the Middle East and North Africa, Alistair Burt, said the withdrawal of American troops from Syria should not affect the fight against the Islamic State, nor result in Turkish incursions against Syrian Kurds.
"The US has also made [that] the Kurdish community must not be affected by unauthori… untoward incursion by Turkey or any others," he said, while responding to questions by members of the British parliament. "It's important that stability in northeast Syria should not be affected by the American decision."
Burt also said that the US "has taken a serious appraisal of the impact of its troop withdrawal so it will not affect the global coalition against Daesh [Islamic State] and is in close contact with its neighbours," but added, "We don't know the precise details."
On Tuesday, Labour MP Fabian Hamilton tweeted, "Today I called on the government to seek clarity on when US troops will be withdrawn, what the preconditions of withdrawal are, and how the Kurds will be protected throughout this process."
US Secretary of State Mike Pompeo spoke on Monday with Turkish Foreign Minister Mevlut Cavusoglu and reiterated Washington's insistence on protecting its allies in Syria as it withdraws forces from the nation.