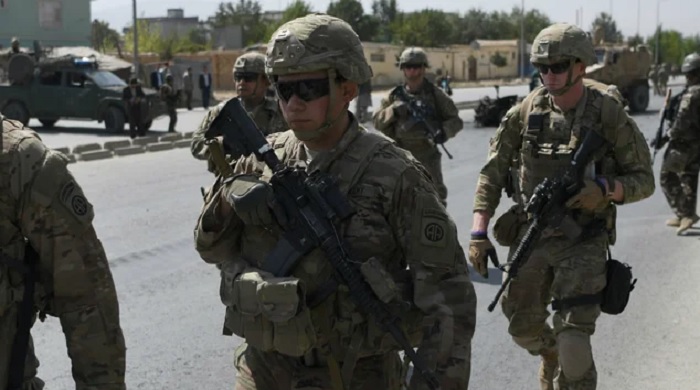 The head of NATO on Tuesday warned that the military alliance could face serious consequences from a force reduction in Afghanistan, a day after multiple reports indicated that the Pentagon is preparing an order from President Trump to withdraw thousands of U.S. troops from the Middle East.
According to The Associated Press, Secretary-General Jens Stoltenberg said that NATO would "face a difficult decision" should the U.S. decide to withdraw from Afghanistan.
U.S. troops currently make up about 50 percent of the fewer than 12,000 NATO troops in Afghanistan offering training and assistance to national security forces, the AP noted.

"We have been in Afghanistan for almost 20 years, and no NATO ally wants to stay any longer than necessary," Stoltenberg said in a statement, according to the news service. "But at the same time, the price for leaving too soon or in an uncoordinated way could be very high."
He added that Afghanistan "risks becoming once again a platform for international terrorists to plan and organize attacks on our homelands. And ISIS could rebuild in Afghanistan the terror caliphate it lost in Syria and Iraq."
CNN first reported Monday that the Defense Department is anticipating that Trump as soon as this week will order military officials to cut the number of U.S. troops in Afghanistan from 4,500 to 2,500 and the number of forces in Iraq from 3,000 to 2,500 by Jan. 15.
At the time, the White House referred questions to the Pentagon, which did not immediately respond to The Hill's request for comment.
The news came after an ousting of top leadership officials at the Pentagon, which began with Trump firing then-Defense Secretary Mark Esper via tweet last week.

Trump replaced Esper with Christopher Miller, who last Friday signaled in a letter that the U.S. may pursue a possible troop reduction in the Middle East.
"All wars must end," Miller wrote. "Ending wars requires compromise and partnership. We met the challenge; we gave it our all. Now, it's time to come home."
Such a move has prompted bipartisan criticism, with Senate Majority Leader Mitch McConnell (R-Ky.) saying Monday that a "rapid withdrawal of U.S. forces from Afghanistan now would hurt our allies and delight the people who wish us harm."